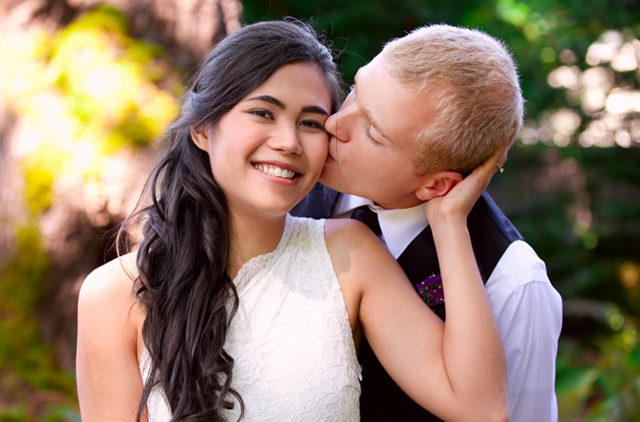 Let's Elope
9, Sep 2017
By: Enlace Ceremonies
No Comments
Will you marry me? Let's Elope
The most memorable thing you can say to your partner is "Will you marry me?".
You are on one knee, you are holding a ring box, you're nervous and after your inspirational speech, you pop the question, with tears of excitement, she says YES!
Congratulations! You've done it! You are now engaged!
Now what?
It's time to break the news of your engagement to your friends and family. But more importantly, it is time to plan your wedding.
Easier said than done, soon you realize that planning a wedding is no easy task. It involves endless details.
The Wedding Planning List
Budgeting
Picking your wedding party
Creating a guest list
Hiring a wedding planner
Reserving your wedding date
Choosing a wedding venue
Researching photographers, bands, florist, and caterers
Throwing an engagement party
Hiring a photographer and a videographer
Book the entertainment
Meet caterers
Purchase wedding gown
Reserve hotel room for out-of-town guest
Select and purchase invitations
Plan the honeymoon
Shop for bridesmaids dresses
Send save-the-date cards
Book florist
Arrange transportation
Purchase wedding invitations
Order a cake
Purchase wedding shoes
Hire a seamstress for wedding gown alterations
Hire a bridal makeup artist and wedding hair stylist
Choose your music
Finalize food menu
Order flowers
Create list of people that will be giving toasts
Purchase your undergarments
Finalize ceremony details and reception
Purchase the rings
Send schedule to vendors
Send out the invitations
Submit wedding announcements to local newspaper
Enjoy bachelor and bachelorette party
Get your marriage license
Send as many final payments as possible
Assign seating
Pick up your wedding dress
Get hair cut and colored done
Pack for your honeymoon
Get married.
We probably forgot a couple dozens of a small task, but for the most part, this is a good wedding planning list.
But if you've been to a wedding in the last couples of years, you've probably realized they spent a small fortune, you were probably right.
More than 2 million people get married each year and depending on where you get married the cost of your wedding could be significantly high.
The national average for a wedding is $29,858.
Central California $24,960
Los Angeles $36,890
Orange County $36,745
Sacramento $36,990
San Diego $37,599
Santa Barbara $47,252
San Francico Bay Area $39,474
It's eloping a good idea? Let's see.
The cost, you could save thousands of dollars.
The stress, there's not going to be an inner Bridezilla breaking out.
Save the environment, a small and intimate wedding creates less waste.
You could avoid friction between religious or cultural backgrounds.
When you choose to elope you are focusing on the marriage.
Destination options, since you are saving thousands to can choose to elope and get married anywhere in the world, for example; Paris.
Most elopement packages can accommodate 2-25 people guest, giving the ability to invite only the nearest and dearest of your friends or family.