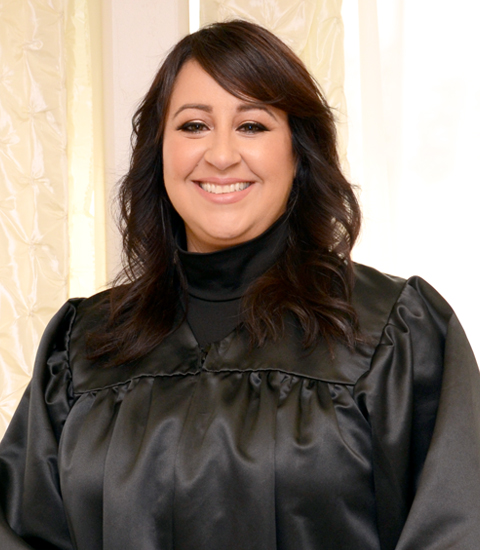 Miroslava Hernandez
Phone :

Email :

Website :
Wedding Officiant
Rev. Miroslava Hernandez is an experienced and devoted wedding officiant in Bakersfield, California. Miroslava is committed to helping you achieve your dream wedding with her caring and her attentive approach to every client.
She is passionate about providing a beautiful wedding ceremony that will be remembered and celebrated for the rest of your life. As a premier wedding officiant in Bakersfield, Miroslava Hernandez believes in personal touch with every wedding ceremony.
Her goal is to manage as many aspects of your wedding ceremony as possible to ensure your day is beautiful, rewarding, and simply spectacular.
"I love being a wedding officiant and I take great pride and joy in seeing couples so happy on their wedding day. My goal is to provide endless support and assistance you throughout your entire wedding process so you won't worry about a thing come wedding day". – Rev. Miroslava Hernandez